Bond Holdings Sdn Bhd, Universiti Teknologi PETRONAS (UTP) and Majlis Bandaraya Ipoh (MBI) have organized the International Women's Day Conference 2022 at Ipoh International Convention Centre (IICC).
This was the first time that the conference was co-organised by the government and private sector, as well as the academia, with the support from small and medium-sized enterprises (SMEs) and community towards a common purpose and goal to celebrate women's achievement in social, economic, cultural and technology.
The theme for this year's conference is "Gender Equality Today for a Sustainable Tomorrow", recognizing the contributions of girls and women in their roles and responsibilities of leading and bringing change towards a sustainable future.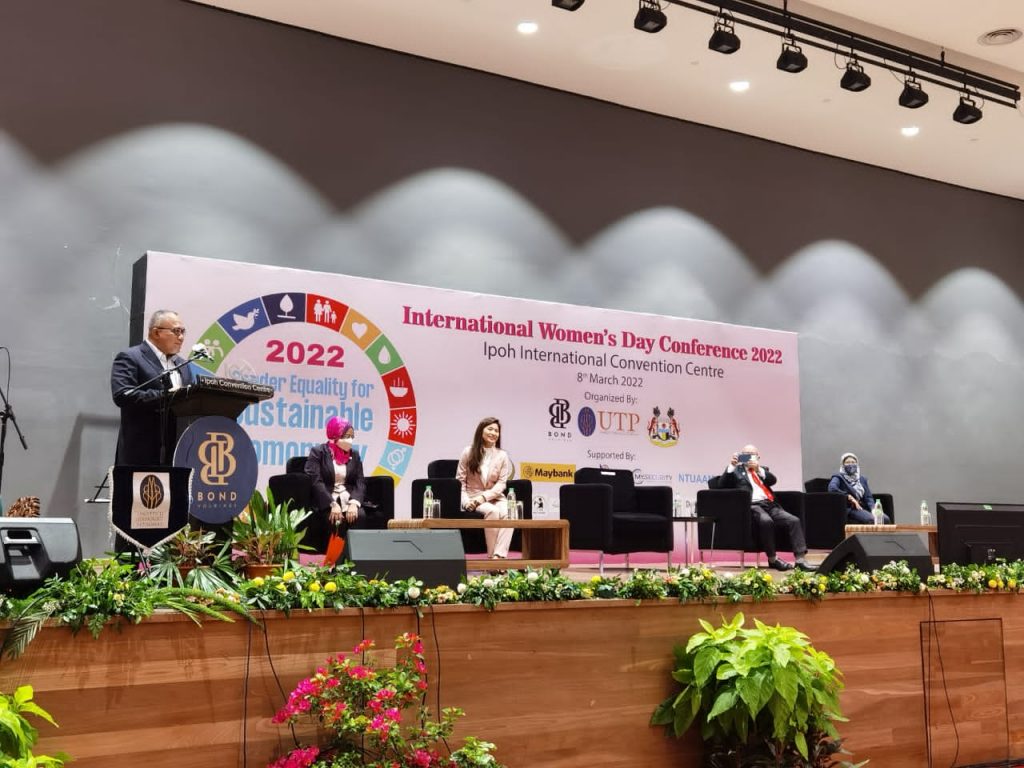 Perak State Assembly Speaker YB Dato' Mohammad Zahir Dato' Abdul Khalid officiated the event with 280 participants from multiple sectors and communities in attendance. The half-day conference featured speakers who shared their expertise on issues and challenges on gender equality. The speakers were MBI Councilor Dr Richard Ng, Maybank Regional Director Datin Munirah Che Rose, Board of Engineers Malaysia Director of Engineering Accreditation Department Professor Ir Dr Siti Hawa Hamzah, UTP's Department of Computer and Information Sciences Chair Ts Dr Aliza Sarlan and BNI Perak Central Region Senior Director Consultant Patrick Ng.